What if your next pair of jeans
could do better than your last?
Denim with Purpose
We set out on a journey to create the most sustainable denim jean we could make, re-evaluating each component, independently sourcing only the best fully certified, organic, recycled and eco-friendly materials.
At every stage, we have carefully considered the rich history, characteristics and traditions of denim, rebuilding from the ground up to be 100% sustainable from fabric to thread, responsibly made and the story of those processes transparently told.
We're not just offering sustainable jeans, we're offering a new way of thinking, of manufacturing and accountability, far removed from the culture of fast fashion and the outdated principles of profit before purpose.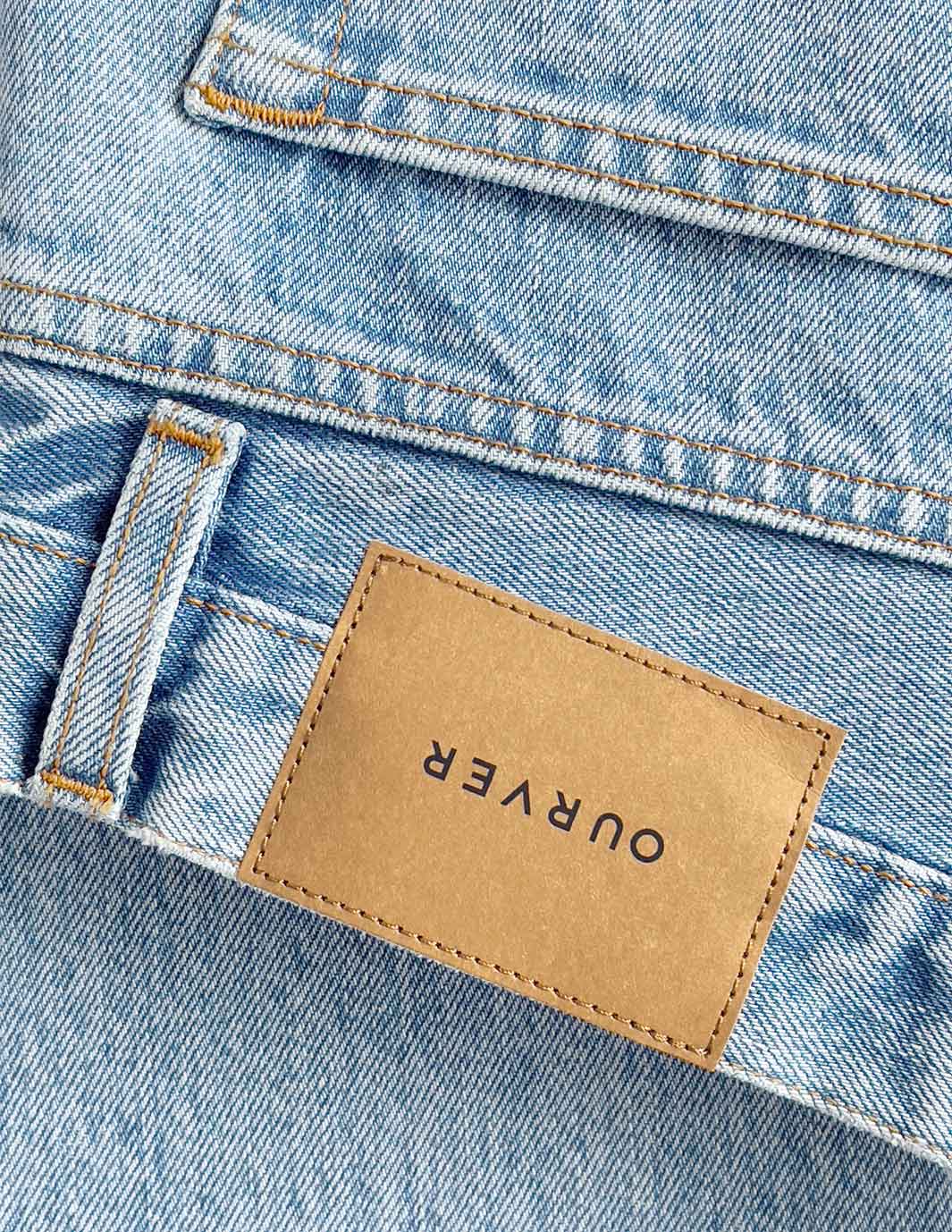 Sustainable Materials
Like all our products, our attention to sustainability starts at the design stage and continues throughout the entire manufacturing process. We've worked together with our suppliers to find new organic, recycled and eco-friendly alternatives to decrease the environmental impact of our jeans.
For us, transparency is a key part of this process and believe that knowing all the necessary components from fabric, hardware, labels, even through to the stitching thread can only help us all make more informed choices about the clothes we buy.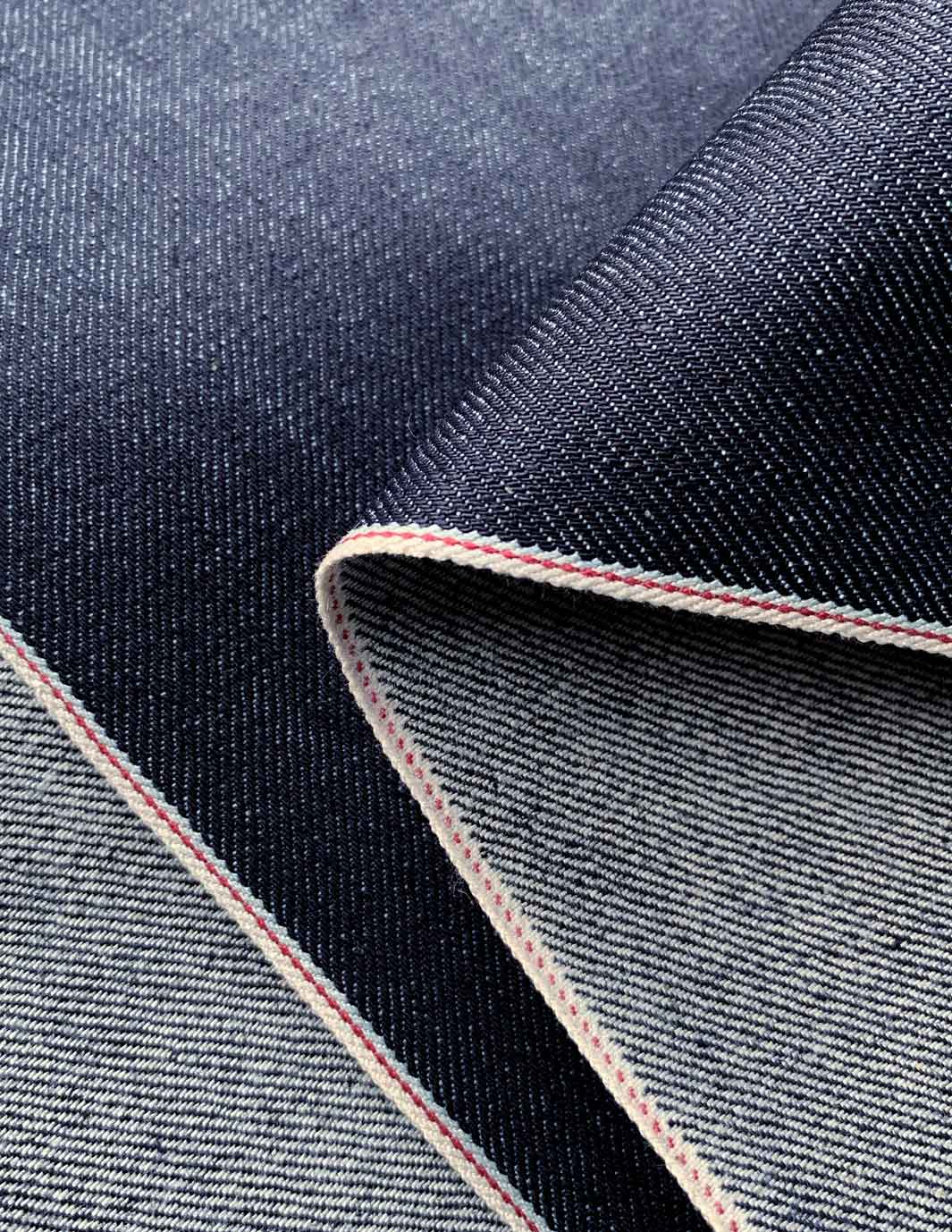 Organic Cotton
Raw Selvedge Denim
This is denim in its purest form, and all denim fabric starts out this way before it's either pre-washed or pre-distressed.
Organic cotton is completely free of destructive toxic pesticides and chemical fertilisers, which has huge health benefits to the people in cotton-growing areas. Growing organic cotton improves soil quality, prevents water contamination and conserves biodiversity.
Organic cotton is also rain-fed meaning less irrigation, requiring 91% less water, 62% less energy, producing 46% less CO2 than regular cotton.
Eco Hardware
Zero Chemicals or Waste
Our Eco-Friendly custom metal hardware is made especially for us by renowned trim manufacturer YKK and is made with a 100% reduction in toxic chemicals and waste.
Compared to conventional metal button production they use 89% less water, 64% less energy and 46% less electricity to produce. They're also completely recyclable.
Garment Labels
Made from Waste
All our garment labels, logo waistband label, size tab, and care labels are woven using 100% recycled polyester yarns from post-consumer plastic.
Sewing Thread
Recycled Thread
Our denim jeans are stitched using Denimfil® Eco, a recycled sewing thread.
This tobacco coloured thread runs throughout our jeans and is produced from high-quality Polyester LT fibres made from 100% post-consumer recycled plastic PET (Polyethylene Terephthalate) bottles and is certified by the Global Recycle Standard (GRS).
It also consumes less energy to produce with CO2 emissions significantly reduced.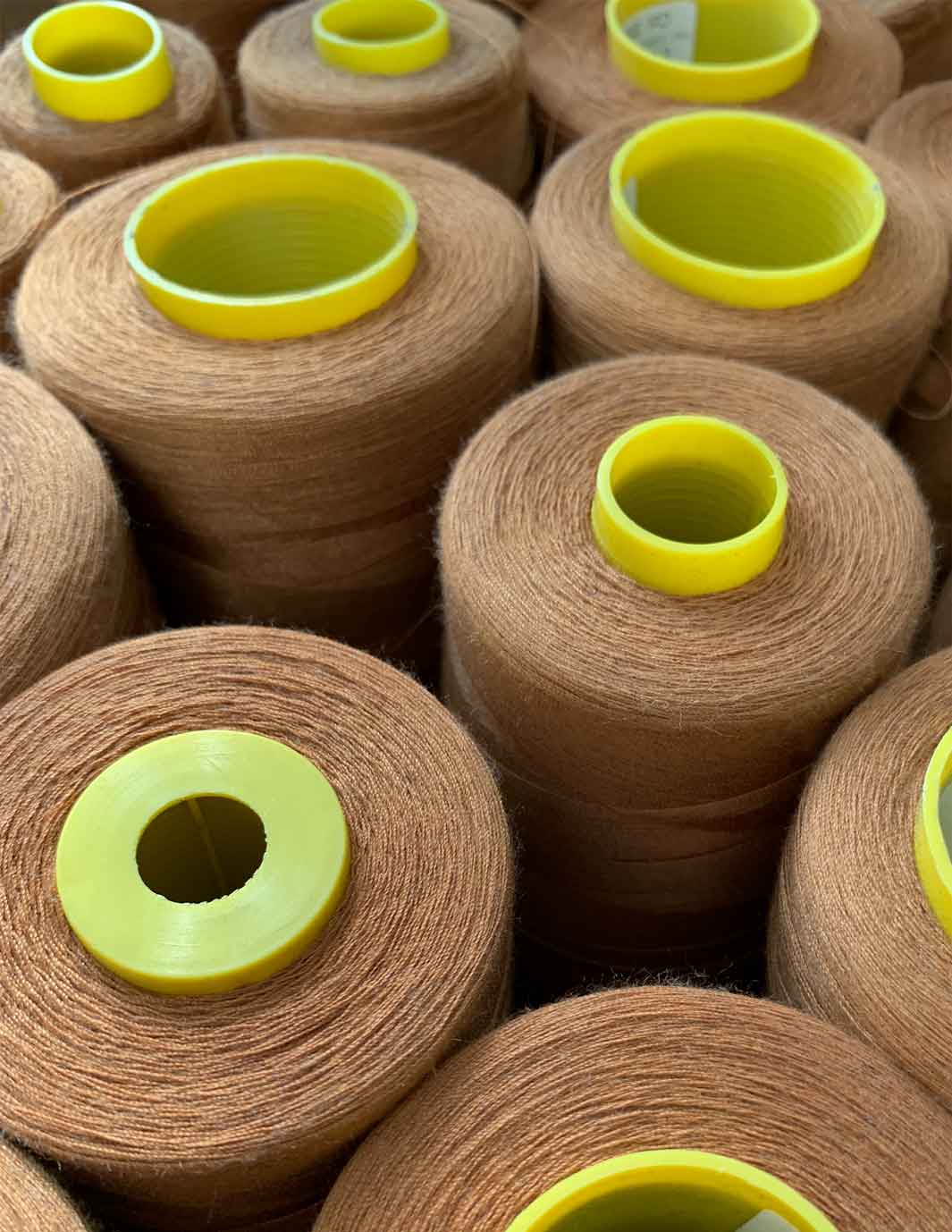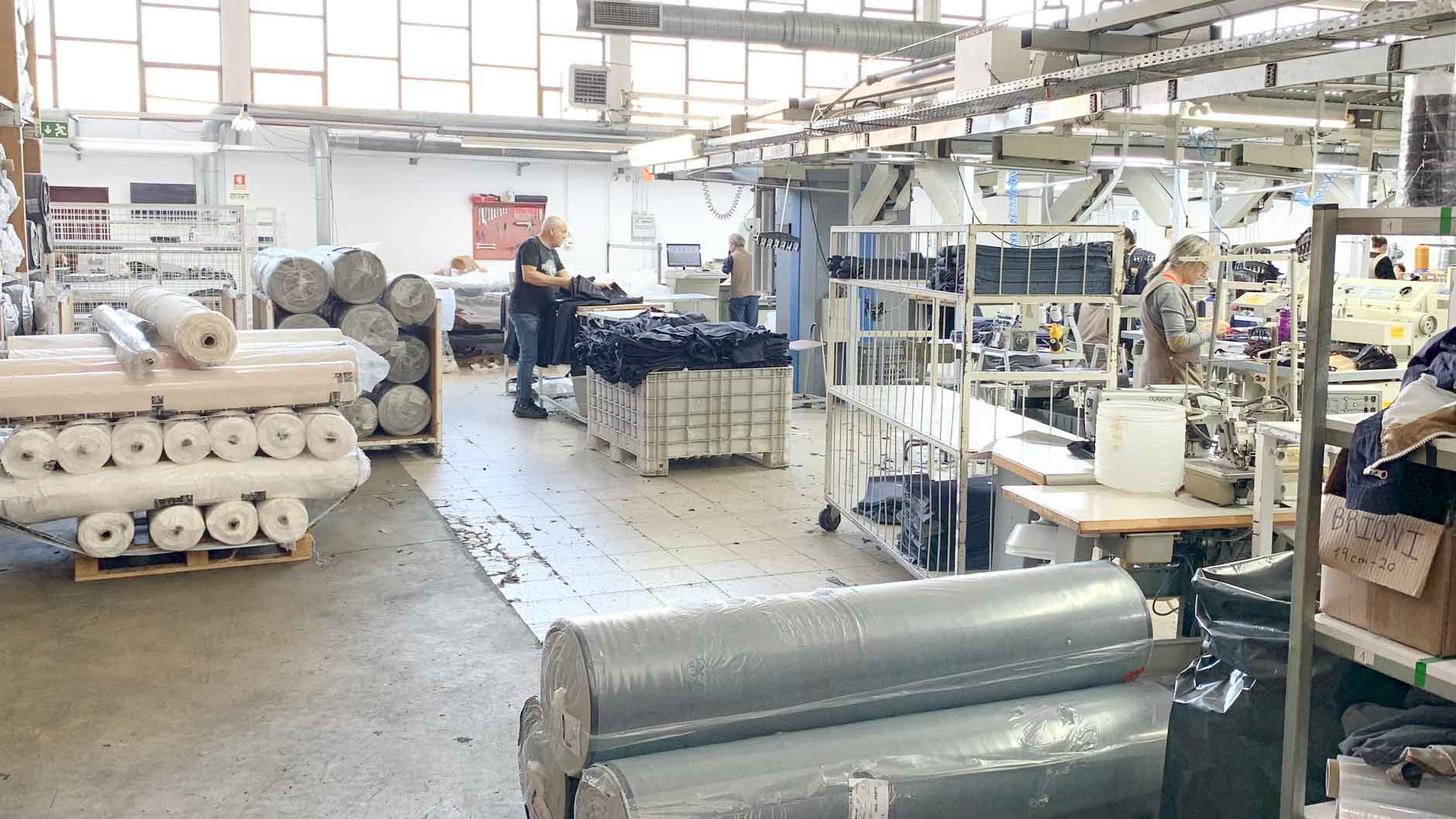 Our Factory
Guimarães, Portugal.
Sustainable denim jeans start with ethical manufacturing practices, including environmental and social responsibilities.
Responsibly Made
We always seek those smaller family-owned factories that have a proven track record of expert craftsmanship, reduced environmental impact, and outstanding working conditions. We believe it's equally our responsibility to ensure that they not only meet our exacting standards but most importantly, comply with all relevant health and safety standards for the people involved in our production.
The cutting, sewing and embellishing of our denim takes place at one factory in Guimarães, Portugal. Established in 1981 by two family members specialising only in denim jean-making, they started out with twelve workers and now employ 47 with most long-serving, passing on traditional skills and techniques to the next generation. Being close to home also helps us reduce transport and our environmental impact.
Zero Waste
Nothing Wasted
We hate waste, it's one of the reasons we design with the end of a products life in mind from the very beginning.
Cutting waste is kept to a minimum with every off-cut collected and recycled by a specialist recycling company. Even left-over threads are re-dyed and repurposed, so nothing ever goes to landfill, incinerators or to waste.
Fully Certified Denim
The certifications for our jeans assures you that sustainability, the environment and the welfare of people are paramount in their creation.